Aug 24 2015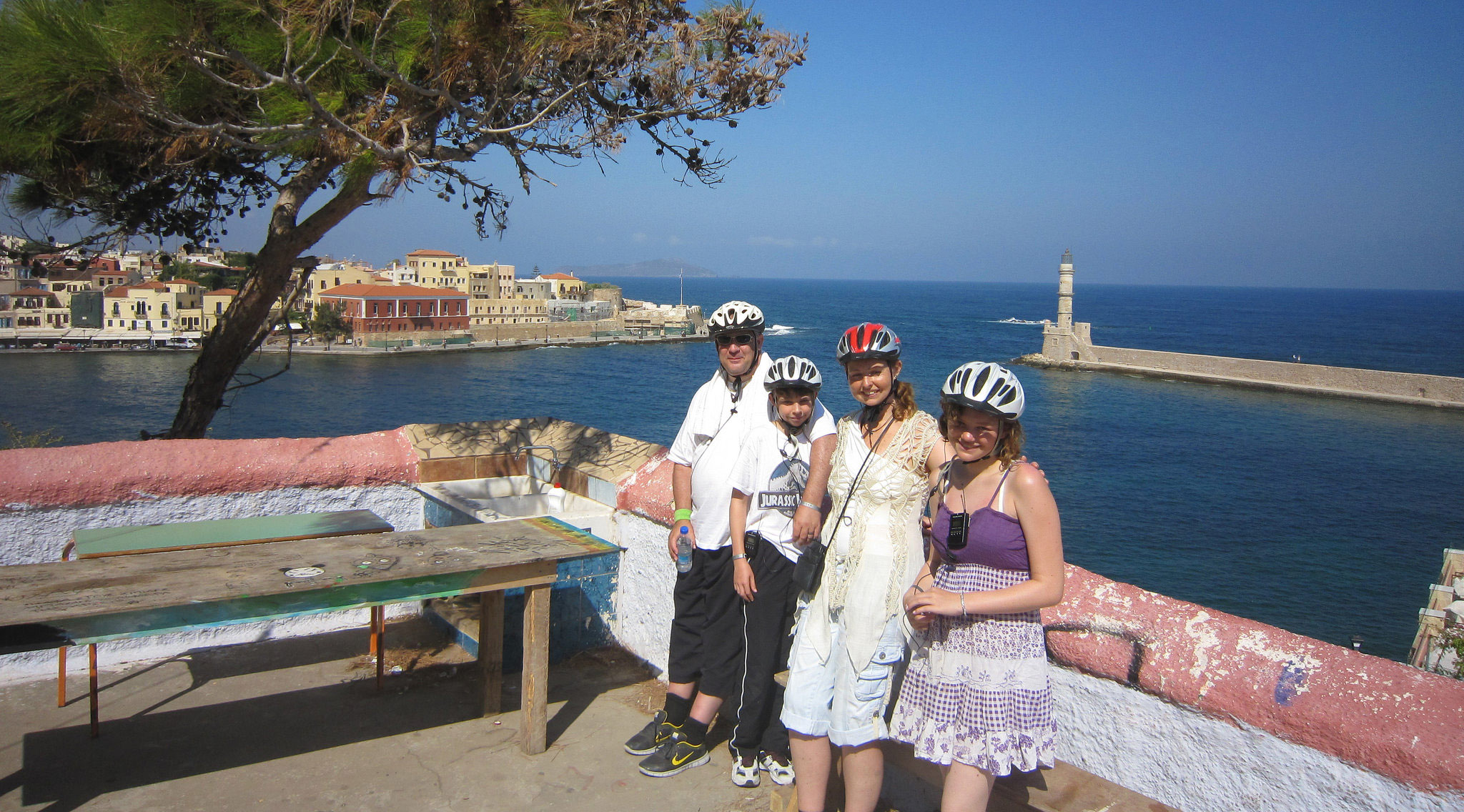 Mon 24th Aug (day 1) - Getting there
We sent the kids to bed at 8pm with no phone/electric so they would get as much sleep as possible (Josh was not pleased) and as Mat was still not well (and for convenience) we both slept downstairs after an episode of Chuck. I had dropped off about 30 mins when Josh came down and woke us up wanting the electric back on. He was sent back to bed (almost incoherently) and we settled back down to get some sleep. I didn't sleep that well but managed a few hours until my alarm went off at 3:20am.
Jump to: Day 2
After getting a coffee for myself and a protein shake for Mat we got the last few things ready. Packed the laptop and made certain we had all the papers and passports, phone charged, the kids ready and the cat fed. The kids and I had a muffin but Mat didn't as he was still not feeling well. Then after checking the bedroom and bathroom doors were open for Jessie we waited for the taxi.
4am came but no taxi, we eventually found it had gone up the road too far. When we stepped out, the heavens opened and we got quite wet running to the taxi but it wasn't for long. I got in the front, Mat and the kids were in the back. It was a Mercedes and it was very spacious and comfortable. The drive to the airport was incident free (though I felt sick from all the nerves over the past few days). Mat was occasionally rubbing my neck which helped me feel calmer and less sick. It was a nice drive and the kids enjoyed it and going through a very long tunnel.
We arrived at the airport and I filled in a small form for the driver while he and Mat got our cases out, when I joined them we walked across the road then opted to go up the flat escalator instead of using the lift. We stepped into the airport and I asked some staff if bag drop was open and it was so we dropped our bags off then went back outside for some fresh air and for Mat to vape. We watched a few airplanes appear over the building as they were taking off and then headed in to the toilet, had some mints then off to security. This went smoothly, Chloe wanted me to go first and no-one set the alarm off. Once through we headed to the departure lounge where we walked around upstairs to find a seat near toilets but having found none, we headed back downstairs again and were back to where we started and found a place to sit near the toilets. The kids and I set off to get a drink and we explored a few shops on the way through; Chloe saw some nice patent pink bags she liked and then she spotted a crystal dolphin ornament. We then found the techy shop and looked at all the iphones, ipads, laptops and so on. I ended up having to drag them away as they started playing a Spiderman running game and were getting quite into it. We came back and sat down with Mat, Josh went to the toilet and when I next checked the board a few minutes later, it had our gate details on it already so we all headed to the gate. We didn't have the cases so couldn't make the 'excited' noise as mentioned in a Lee Evans show but the kids had fun running along it. We had to go up a very tall escalator then along and down again (this was a bridge over the air field). Our gate (104) was not far from the escalator and we could see our plane waiting. We had a very small queue of people and had soon shown our passes and passports and gone through to another queue for boarding. Soon it was moving and we had a boarding bridge. The kids and I all touched the outside of the plane as we walked onto the plane. We found our seats and got comfortable (23A&B and 24A&B for Chloe, me, Josh and Mat respectively).
The weather was gradually getting worse and I was worried the flight would be cancelled but after an hour we finally had clearance and off we went. The air field was like a lake from all the rain! Josh was taking a video of the take off and was amused by the water streaking horizontally against the window where we were picking up speed for the take off. Chloe absolutely loved it as I do but Josh was quite nervous and disliked the feeling in his stomach (like an elevator). There was a lot of cloud and rain to get through and we were flying through white for a while but eventually we pulled up through the clouds to beautiful blue sky and Chloe was very happy to see this magnificent sight. We then had some biscuits and I gave the kids their puzzle books but after 2 hours they were starting to get bored. Another hour and a half later we were coming in to land and the descent was a bit lurchy causing Josh some more discomfort but other than that it was a smooth landing and it wasn't long before we were getting off via stairs to the ground.
The kids enjoyed the experience of the heat hitting you and we were soon packed onto a shuttle to the airport building where we showed our passports then went around a corner to the baggage claim. I popped to the toilet (noting the new toilet paper in the bin rules). When I was finished the kids were just getting the bags. Mat was in the toilet and I connected my phone to the new network (Cosmote) and let mum & dad know we'd landed. Once Mat was out we all headed through to find our taxi which was found quickly and we were then following the driver out to the car. The drive to the hotel was very nice and I saw a lot of half complete buildings but the overall experience was beautiful. The sea had large waves as we went around the road for Stalos and we soon pulled up outside the hotel, got our bags out of the trunk and headed into the hotel.
The reception was clean and shiny with nice lighting and marble floors, we turned right through the door to the reception desk where I checked us in and the lady put on our inclusive bands. I asked for the wifi and got the details then we went to the first apartments on the left and up to the top floor for our apartment 134. The cases were very heavy to get up the steps but we got there in the end, I struggled to open the door until Mat gave it a go and we were in. Mat was suddenly very grumpy and saying he couldn't stand the heat. I fiddled with the air con controls for a while but it wasn't coming on until Mat figured it out, we needed doors and windows shut and the special key for the air con needed to be plugged in. It eventually started up and it was quite cool after that. Mat cooled down and became Dr Jekyll once more.
We quickly changed into our swimming clothes then headed down to the pool to rest after the long travelling. We grabbed some sandwiches and drinks and were then in the shallow end of the pool cooling off and chilling out. I eventually decided my headache wasn't going anywhere so went to the room to get a tablet, while I was up there I did the room tour video and took some pics of the kids from the balcony then headed back downstairs where we stayed until it was time to change for dinner. We all got our things and headed upstairs and got changed and rested a little, got everyone's bags of clothes out near their beds and then went downstairs, around the pool, into reception then up the stairs to the buffet area. We had some chicken skewers and salad (among other things) then went into the restaurant and found a table overlooking the road (the sea was visible between the buildings and trees across the road). We were offered drinks and after dinner we went into the buffet area and got some desserts. After a relaxed dining we headed back down and out for a look around down the road. We went out to the beach and paddled in near pitch black lighting our way with our phone torches. After this we popped into the shops and got something to eat then back to the hotel grounds and walked to the other pool then back to our room and had coffee on our balcony before going to bed for a much needed sleep.
Tue 25th Aug (day 2)
We woke up and after getting dressed, went out to the balcony and enjoyed the warm breeze. After getting a relaxed breakfast we went to the 2nd pool for a while. I checked it was open then Josh played with his camera and the kids also played in the pool but you couldn't get drinks from that bar so about 11am we headed over to the front pool. Not long after that we went to the lunch buffet and enjoyed our first lunch there. I tried an Ouzo and lemonade but wasn't too keen on it. After lunch we found a sunbed and sat by the pool with another drink.
I misjudged the depth of the pool when I jumped in and badly landed on my toes which hurt a lot. I couldn't reply to Mat's question "are you ok?" for a moment until the pain subsided a bit (it seemed to take ages). I then swam for a while and after about 20 minutes the pain had reduced enough to not bother me too much. When I got out after, it was not easy to walk as my middle toe was the worst injured and it seems that is the one most used. I was getting intense sharp pain until I worked out a way to walk without it being touched/moved. I sat with Mat for a while then I limped to the bar for some drinks. I tried a Blue Lagoon which was quite nice but very blue so it must have had a lot of colouring. The bar staff gave me the feeling I was being an imposition asking for a drink (perhaps just the way they are there) though they were polite. We messed around in the pool for quite a while (I found that my toe didn't hurt much at all while swimming and the cool water was soothing) but I worried that Mat was getting lonely as he still felt poorly so I got out and sat with him in the shade by the pool.
Time passed much like this for the day until about 4pm Mat felt ill and went to our room to sleep. The kids and I stayed by the pool for another hour or so then we went to our room to change. We played in the game room for a little while, Josh and Chloe had a game of air hockey then we had a game of pool where I played with Josh, then Chloe took my turn for a while and then I finished off with Chloe. We went back to see if Mat was up but he was still asleep so I left him a note and after managing to get the spare room key from reception (to be returned asap) I went to the shops with the kids and we bought some snacks and also orange juice for Mat and I tried to find some plain food that would be easy on his stomach. We took our time and then headed back to the hotel and found Mat was awake as Josh had run ahead and woken him up. We waited a little while then we went for a paddle on the beach as we were hoping Mat would get hungry. It was very painful walking on the sand as I needed the balance and my feet kept sinking in it causing my toes to be bent. It was very nice besides that and the water was lovely on my toe again. I eventually was able to find a way to reduce the pain by holding my foot a certain way and not letting myself sink too much. There were also a few stones about so I could stand on one of those and it didn't sink. A man came over to us and tried to sell us a foot massage (ironic). We then headed back for dinner at around 9pm. Mat and I were bare foot and the staff asked that we go put some shoes on so we went to our room and got some. Wearing my sandals was even more painful so I took them off until we got to the restaurant again. It wasn't long after we had sat down to eat (finally) when Mat felt ill again and he had to go back to the room. After dinner we walked past the karaoke which was on that night but it was hard to understand the words despite it being in English. We went back to our room and we went to bed.
Wed 26th Aug (day 3) - Segway Tour: Old City & Harbour
I awoke to my alarm at 7am and we got up. I was still limping around but starting to get used to a new way to hold my foot. We got dressed and as with every day we had to use the bathroom, main room or mine and Mat's room for privacy which was quite fun as we communicated more than usual with "don't come in the living room, I'm getting changed" (for example). I didn't even mind when I was barred from my own bedroom by Chloe getting changed although it wasn't as much fun when it was the bathroom being occupied. When I put my trainers on ready to leave the room to go to breakfast I found it was much easier to walk in them and I gained confidence for the coming day's segway tour. The kids enjoyed having pancakes for breakfast and every day they took several trips to get more. I was disappointed there was no lemon juice but I tried what I thought was grapefruit juice in a huge bowl of grapefruits (which I realised a few days later was actually peaches, should have gone to Specsavers) and it turned out to be quite watery but it sufficed. The kids had chocolate sauce on theirs. Mat had some eggs and a bit of bacon but still wasn't up to eating much. He grew fond of the orange juice so thankfully he was able to drink enough. After breakfast we headed back to our room and got ready to go out. The long ritual of sun cream was being taken a little more seriously now as they had been burnt the day before!
After bidding Mat goodbye we headed out but I could not see an obvious bus stop so we came back in to ask at reception but the lady wasn't there. We looked on the street again and walked a little way along the street but still saw no stop there so it was back to reception again to save walking around too much as it was already hot and my foot was still a little painful. The receptionist was just disappearing behind the bar so I went over there to ask. A few moments later she appeared and began talking with a bar lady. It took a minute or so but she eventually saw me but to my irritation, she went back to talking and laughing with the bar lady! Another minute or so passed and she eventually came over and she told us where to find the stop and off we went. There were aready a few people at the bus stop and I read the sign saying it was every 15 minutes which was a relief as standing there was a sun trap inferno. Thankfully it was only about 5 mins later that the bus arrived and everyone just got on. There was no space so I had to hold on while Josh and Chloe sat down safely. I was standing in the middle where the bus had a consitina connection to a rear section and every time we went around a bend it was pinching me in the behind and the connection plate I was standing on kept turning me around like a fairground ride. The bus moved off and we were there for a little while wondering how to pay when a lady walked around the bus collecting the money. The ride was fairly pleasant and we got to see a bit more of Crete as we travelled to Chania. We rode past a sort of small harbour where there was a tiny white building with a blue roof and a cross ornament on top so we guessed it must be a tiny church. It may have been big enough for four people! We also passed a large toy store called "Jumbo". In Chania there was plenty of greek graffiti including "YOLO" written on an empty shop's window and a phallic drawing on the other window. When we arrived at the bus station we got off and I used the iPhone city guide app I had 'prepared earlier' to find the segway tour office. My compass must have been playing up a little as we ended up going the long way around. The streets had lots of potholes and flowerbeds right in the middle and we had to pay attention so we didn't trip over anything. It was also very crowded and just like the traffic, a lot of chaos getting in eachother's way. We made it to the office via some pretty streets and I scoped out some places to find a handbag, some jewellery and souvenirs but the streets all looked alike so I didn't think I'd find the same places again. I sat down to sort out the payment and paperwork and was told I still had to pay for Mat at full price because it was a last minute cancellation. Perhaps if it wasn't a holiday I'd have not continued but it was so I paid up and then we got helmets and some earpieces on and then headed to the street where we learned how to use the segway.
First I was taught so I could help teach the kids after. Leaning forward to go forward, backward to stop/go back (had to rock back onto your heels too which was easier after a while learning to trust the movements) and the handle to go left or right. You also had to be careful how you step on making sure you get your feel central and balanced. Also getting off you had to keep hold of the handle so it wouldn't run off and fall over. Once we had all learned (in a street with lots of people, lorries and motorbikes going up and down) we got on our segways and we were given a bottle of water. I made sure the video camera was secure on the segway handle and we then set off for our tour. We went around small streets, between restaurants, up and down slopes which was all a lot of fun. We stopped a few times by various points of interest and the tour guide took pictures. Our feet were starting to get a bit numb so we stopped near the sea and enjoyed the view for a moment. When we got back on I was in the lead for a short time which I found a bit daunting as I couldn't hear the guide clearly in my earpiece but we made it ok and started around Chania harbour where the waves were crashing against the side and sloshing across the street. The guide said he is strict here and that we must avoid the water and wait for the waves to not be coming over before we moved further. He took another pic near the mosque and we watched some horse and carts go by ringing bells (probably another type of tour). We completed the tour and I was a little sad it was over already. We set our segways against the wall and got our drinks and headed out.
Here is where things began to get difficult. Josh didn't fancy going to the fish spa and hadn't planned to have the fish treatment so understandably he was preparing to be bored. When we found the place, the kids sat on some stools near the front desk and I was lead to a seat to have my nails done. Josh had no-where else to put his feet so rested them on the foot rest of Chloe's stool (as his legs were not long enough to reach his own). It was jostling Chloe's stool which was winding her up and she wanted me to tell Josh off for it, I did say to him to be careful not to do it. There was no-where else to sit or I'd have suggested moving. While I was having my nails done, the kids argued and I tried to keep them at peace, about half way through (15 minutes since we got there) Josh moved nearer to me and thankfully was allowed to sit on the empty seat near me (used for the fish treatment). Another 15 mins and my nails were complete and it was Chloe's turn. I had planned it for me to go first so I would be with Josh for the 2nd half which I imagined would be the most grumpy for him. I suggested we both have the fish treatment while we waited for Chloe's nails and he agreed! We were lead to a small shower area to wash our feet and clean the suncream from our calves before being seated at the tanks. With my feet resting against the tank I could see the fish swarming around under them eager for their feeding time. As soon as my feet went in the water they were there and it tickled so much I was squaling a bit and laughing. The feeling was like strong fizzing all around and under my feet but it didn't hurt at all, it carried on tickling for about 10 minutes when I started to get used to it or perhaps the fish were getting less frenzied. Next to me, Josh was having a similar reaction and struggling to keep his feet still so the fish weren't on his feet much until we were told the reason and he then tried to keep still. I was only going to have a 15 minute turn but the lady came over and said my time was up she said I could stay on until Josh's time was up so I could be with him! We had quite a bit of fun there watching the fish and talking to passers by who were curious how it felt. Chloe seemed to be enjoying her manicure too so we all had a fairly successful time from then on until it was all over and we left the place.
We saw: The Municipal Market of Chania, The Cathedral of the Presentation of the Virgin Mary (Trimartiri), The Catholic Church, Franciscan Monastery of Aghios Fragkiskos, The Jewish Synagogue (or "Ovriaki"), The Venetian Walls, The Egyptian Lighthouse, The Navy Museum, The "Firka" Fortress, Giali Tzamisi, The Byzantine Wall, The Grand Arsenal, The Venetian "Neoria", The Gate and Rampart Sabbionara, Splantzia, The Temple of Aghios Rokkos, The Dominican Temple of Aghios Nikolaos - Hiougkar Tzamisi (the Mosque of 'Igemonas'), The Temple of Aghia Ekaterini, The Temple of Aghios Eleftherios.
I asked the kids what they wanted next, some lunch or to go back to the hotel and they said the hotel so we started making our way to find the bus stop but looked around a couple of shops on our way. Josh was grumpy about looking in shops until we came upon an ice cream stall so I bought them both a fererro rocher ice cream each (Josh's in a cone, Chloe wanted a cup). We then walked by a stall where I spotted something that made me think of mum (a red candle holder with a bit of a moroccan style to it) so we headed over there and I bought it and an own fridge magnet (for Mat's mum) while Chloe bought a cuddly dolphin and Josh bought a fridge magnet for Mat. We set off again and Chloe was moaning about Josh doing this and that - things like putting his small bag near her face or walking near her. We passed a shop with a rotating display outside which was full of wooden penis bottle openers and also passed a pretty pottery shop and Chloe looked at some jewellery but the kids started getting really irritated with eachother by now and I was trying to figure out where a bus stop was so couldn't see most of the things they accused eachother of. We eventually got to where my phone said the bus would be but when I asked, the driver pointed across the road for the Stalos bus. We went across the road and waited at a stop and I asked the lady there "is this bus for Stalos" and she shrugged. I thought surely she could have understood enough of what I asked but perhaps she didn't. The bus arrived but it also didn't go to Stalos and the driver pointed out the station so we went again to find the new area. Chloe had a go at me about it and I suggested she could take over looking for the bus which shut her up. We made it over to the station and there were loads of buses there. The lady at the information desk pointed and said the "blue line" but I couldn't see a blue line. We waited a while and Josh went back to ask again while Chloe sat on the bench looking thoroughly annoyed. Josh lead us to where he thought the information lady had meant and thankfully he was correct (proud of him) and it wasn't long before we were on the bus home. When we were nearly there I was trying to decide where the stop would be, trying to recognise anything to give me a clue. The conductor shouted "Kato Stalos" and so I pressed the button and got up to get off. We were all off the bus and realised we had gotten off too late and had about 5 mins of walking to do. My phone said we were facing the direction but the dot was moving the right way so we continued. Chloe moaned a bit about it being the other way but Josh was certain and my phone was also saying we were on the right track so we continued. We found the hotel (this was all on a straight road so it was simple to find) and wearily made our way through and back to find Mat in our room.
He seemed tired but was awake and had been watching Chuck. I was hot, hungry and stressed and flopped down on the bed and lay there for a while. The kids had gone into the living room to relax on their beds. I didn't mean to bother Mat with my stresses but somehow it just came spewing out how I had felt so alone without him, how the kids had been a pain and my worries he wouldn't get better the whole holiday and that we may have trouble getting him back to the UK. I just wanted to go home at that point, the gloom had devoured me and I had motivation for nothing. Mat was so good and suggested I watch chuck with him for a bit but I didn't want to do even that. I still feel bad that I reacted so openly like this when he needed to rest. He suggested we go and sit by the pool for a while and I made sure he would be up to it then we headed down while Josh stayed to watch Chuck. Gradually I started feeling better and an hour later I was in much better spirits and so glad to have Mat there with me. He also felt up to eating a bit so I got us some drinks and a sandwich. We had discussed the need to remove cheese from the sandwich due to fat and dairy being no good for an upset stomach but he had forgotten and ate the sandwich cheese and all. Chloe had an ice cream and Josh came down after a while and got Chloe an ice cream when he got one for himself. We did a nail check photo of mine and Chloe's manicure and Josh put his nails in for good measure. I wondered where the gym was so next time I went up for a drink I asked about it and found out it was down stairs which were near the toilets. We passed the rest of the day in or beside the pool. Josh and Chloe got bored and went to the gym. There was a couple who were both very drunk. They had walked from the other pool and on the way, the man fell over the bushes and then they both walked around by the pool and the man fell in (not sure if it was intentional but it didn't look it). The girl got in too not long after and they swam about a bit then stopped near the shallow end and started kissing a lot, the man had his face in the woman's cleavage and it looked like they were going to go further but then they got out. The man then fell back in again and I wondered if they were going to injure themselves. Once they'd both finally got out of the pool they walked back the way they came, the man fell over the hedge and then let out a massive long loud fart. One of the hotel staff came over and asked if everything was ok and then they said they were fine and appeared to try and behave a little. The staff looked a bit worried but let it go and went back to the bar. When Josh and Chloe came back, they were a little disappointed they missed the initial drunk antics but enjoyed watching the rest of it and soon after that it was time to dress for dinner. I had a shower and felt better for the clean skin/hair and also for the moment of me time. We went for dinner and then back to our room and sat on the balcony with a coffee. We went to sleep not long after this (Josh and Chloe stayed up in the living room watching more Chuck) and I looked forward to the coming day which was set to be much more relaxed.
Thurs 27th Aug (day 4) - Pool
We woke up in our own time which was nice and relaxed, went on the balcony and enjoyed the breeze and saw a few more clouds than usual. I recalled the forecast I had seen a week before saying there would be one day with some rain and figured this must be the day. After we were all dressed Mat and I were sitting on our bed and he said he was feeling a bit better but wasn't quite daring to hope that he could make the boat trip the next day. I felt the same and didn't want to get my hopes up either so put it out of my mind. We went and got breakfast and noted the sea was still too rough to go swimming. Mat was getting irritated that the kids were always wanting to rush on to doing the next thing and we were trying to take it slow and relaxed. I think this is fairly normal for kids, they don't appreciate the slow pace like we do. We gave them the ok to go off and do their own thing, I can't recall but I think we gave them the room key so they could get changed. When Mat and I were ready we went back to the room to find the kids.
We sat by the pool. I didn't like using the main toilets as they were small and slippery. It felt like it was dirty because the floor was always wet but this was just because people in wet swim clothes had been using them. A little while after lunch Mat was saying he realized the tablets he was taking were making him feel worse, I looked up the side effects and he had all symptoms in the list aside from one so he stopped taking them and we hoped they would be out of his system by tomorrow. He also remembered to take the cheese out of his sandwich this time. The grey cloud had almost all gone now and the bar man seemed to be in better spirits from here on.
We went to the shops again, Josh bought a bat and ball set and Chloe bought a necklace. I bought an owl ornament for Nan and also some fake RayBans (a brand of sunglasses for you kids at home). We went back to the other side of the street and Chloe bought a bracelet from a shop called Agapis which was run by a really lovely lady who said "hello my girl" to Chloe whenever we went in there on subsequent occasions. The lady helped me choose some silver dolphin drop earrings and I also bought a new crochet top. We then walked over to the other shop which was a better supermarket as it had more fresh and pantry type foods whereas Tony's was mostly snack orientated. I bought some crisps, bread, a huge tomato and some ham and margerine and also a postcard and a new hat. We went up to our room and put the things away then we went back to the pool for a while and I wrote out the postcard, Josh and Chloe went to the second pool for a while and played with the bat and ball while Mat and I sat by the pool. After a while they returned and I went in for a swim with them. I then went and asked reception where I could post the postcard which turned out to be right there which was handy. I played in the pool with the bat and ball with Josh for a little while though we abandoned the bats as they were hard to use in the water and eventually we came out and got ready for dinner. Mat was feeling a lot better with no stomach pains and he was able to have a little more to eat, after dinner we went to the shops again briefly and Josh bought a laser/torch. We went back to our room and I made sandwiches for the day ahead then we sat on the balcony for a while with a coffee and then all sat on mine and Mat's bed to watch Chuck. I thoroughly enjoyed this as it was a very close family atmosphere. We went to sleep and thankfully didn't need to set an alarm as the boat trip was a bit later in the day.
Fri 28th Aug (day 5) - Boat Trip
We got up and Mat was still feeling better, after dressing for our trip and getting our things ready (snorkles, cameras, sarnies etc) we went for breakfast. Trying to drag the morning out a bit, we went by the pool and the kids played in the gym. When it was about 11am we went to the bus stop and got the bus to Chania once more. When we got there I used my phone to get us most of the way then I recognised the rest as we came upon the harbour and found the boat just coming back in.
Captain Nick said that three people had gotten seasick as it was quite choppy further out. The lady on shore said that a local pharmacy sold chewing gum for sea sickness so I rushed off to get some. There was another couple who had headed off just before me and I was walking quite fast and managed to get in there first and asked about the gum but was told they had none. There were tablets instead and I got a pack of non drowsy tablets. I had just paid and the couple who were also going on the boat trip asked for some but I had the last box so I said I will share with them. I headed back as they were buying some other things. When I got back, I handed the tablets around to both kids and had some myself, the couple then made it back so I game them some too and we waited to get on the boat. After a few minutes we decided it was time and got on, Josh and I sat in the middle near the glass bottom as the middle seemed like it would be the least movement. We sat looking under the boat at a lot of rubbish; spoons, cigarette lighters and so on. A fish also swam by the window at one point. I was getting a little dizzy looking through that window so I focused on the buildings nearby and after about 10 minutes, the lady from shore asked if a little boy could have one of my sickness tablets, so I gave them the box and it was returned soon after. Another 5 minutes and Captain Nick was telling us that it was quite choppy out so if anyone was worried, they could get off now. Josh decided he wouldn't like it being so choppy and so much to our disappointment we all got off. Chloe was thoroughly annoyed about this but there wasn't much to be done, we wouldn't enjoy it knowing one of us was feeling unwell. After arranging a refund (which seemed very kind considering it was about as last minute as one can get) we found some shade to decide our next move. We settled on trying to visit the beach and Chloe was still grumpy as we made our way back to the bus stop and then back to the hotel.
I recalled the time we got off too late and so this time we got off sooner but as it turned out, it was too soon and we had a 5 minute walk to the hotel still. The beach was still too choppy so we headed in and Josh got some lunch once we had put our things in the room, Mat and I weren't hungry yet so we ate a little later. After lunch Josh brought the laptop down and watched Chuck by the pool. We sat enjoying the drinks while Chloe went in the pool. We messed around in the pool using our goggles and played with the small rubber ball until it was time to come out and we got ready for dinner.
I had been looking forward to this dinner all day as Moussaka was on the menu. I was disappointed with the moussaka as it was dry and didn't taste like the version I love but it was ok. The kids had spaghetti bolognaise again and then we had a dessert and then went to our room. The magic show was on tonight and I didn't really fancy watching it but as the kids missed out on the boat trip, I went down with them to watch it. I wasn't that impressed as it was the same sort it tricks we've seen before but it was mildly entertaining. Josh was given a balloon hat and he was asked to pull a knife out of a mirror. Chloe had a flower pulled from her ear and eventually it came to an end so we went upstairs and all settled on mine and Mat's bed for Chuck.
Sat 29th Aug (day 6) - Beach
We got up fairly late and went for breakfast. The eggs were a little rubbery but I'm not fussy and enjoyed my breakfast. The kids had their usual fare of pancakes, Chloe had croissants in addition to the pancakes. The view of the sea showed us that we could finally go for a swim so after breakfast we went back to our room and got the dry bags ready with snorkles, sun cream and drinks. Josh didn't want to go to the beach as he had become addicted to watching Chuck and he opted to stay in the hotel.
Mat, Chloe and I headed to the beach and found a place to park (two sunbends and an umbrella). First we had to get the suncream on and then I went down to the water which was not as warm as the night time on day one but still very nice. I had to walk over some stones on a gentle slope in and then there sand, to walk out further I had another layer of slightly larger stones and an upward slope again so once I had waded out past the second set of stones, I was only calf deep again. I saw Chloe was making her way down to the water so I went back to shore to give her a hand and once we were in it was lovely. I swam about a little enjoying the water and the waves, the view was incredible as Thorodou island (a nature reserve for a species of endangered goat) was not far away and all around you could see mountains. I spotted Mat was still sitting on the sunbed so I went to swap with him so he could enjoy the water too. Once he was in the water I took a couple of photos and sent mum a text. After about 20 minutes Mat came back to swap again and I went back in the water with Chloe. We swam around and then went near the shore laughing while letting the waves crash into our backs. I got out again to give Mat another turn but he was happy sitting so I stayed with him and he told me about all the people trying to sell him things like massages, rolex, bracelets etc. Chloe joined us after a while and we decided we should head back so Josh wasn't alone too long.
We washed the sand off using the poolside shower and then went up to find Josh who was still happy watching Chuck. We didn't want him wasting the holiday in the room so got him to bring the laptop downstairs to watch it. We were down by the pool for about half an hour when lunch started and Josh got his early again and then watched chuck on the laptop at his lunch table. When we were ready, Mat and I went for some lunch and Josh was in the pool. We milled about around the pool then, I occasionally went in for a swim and spent a long time treading water playing catch with Josh.
After dinner we sat on the balcony for a while discussing the next planned trip which was the waterpark. Neither I nor Mat fancied it and as he had so far missed out on all the trips we decided to ask Josh if he would like to swap the waterpark for another segway tour and he instantly said yes! I then booked another tour for the 31st as they were closed on the Sunday. Chloe then moaned about this as she really wanted to go to the waterpark but partly because of her behaviour and partly because Mat hadn't been able to enjoy any trips so far we stuck with the segway tour. We all went into mine & Mat's room for our evening Chuck ritual and after that was time to sleep.
Sun 30th Aug (day 7) - Pool
We didn't do much to report on this day. We went to breakfast quite late and so they had run out of bacon and the eggs were rubbery, the bacon was replenished but the eggs weren't much improved. We stayed by the pool, the kids went to both pools or the gym during the day. Mat looked at quadcopters on his laptop and I enjoyed the pool, sun and puzzles on my phone. We watched Chuck with the kids at bedtime and then went to sleep with the alarm set for the following morning to be up in time for the segway tour.
Mon 31st Aug (day 8) - Segway Tour: Splantzia & Kum Kapi
We woke up early so we could get a good breakfast instead of the dried offerings if we go in late. It was a nice breakfast of bacon, eggs, tomatoes and then pancakes and a bit of cake and a pastry. Mat had seconds of the bacon and eggs instead of sweet stuff. We saw again the sea was a bit too choppy for swimming and when we had all finished we went back to our room to get ready for the trip (sun cream and money for the day). We then went to wait for the bus
We were at the bus stop for what seemed a while compared to previous days and I worried it may be different times now it was out of season. It was also bank holiday back home so I worried there may not be a service. The board at the bus stop did mention that the summer season had ended and I mistook it to mean the times were only during summer season. I decided to go across the road and ask in Tony's and the guy at the counter said there is a bus today so I went back reassured. I looked at the sign again and saw that it was only buses with a * next to them that where summer season only and shortly after that the bus arrived. During the journey, we saw a man on a motorbike with a cup of tea/coffee in one hand, drinking while riding!
When we arrived, we mostly knew where to go and Chania town was starting to feel familiar. Once in the main town area it was Josh who directed us there, we went through the market streets and a lot of them were still closed; season was considered over according to the bus stop so perhaps the shops open later too. I looked in shop windows as we passed and hoped we could stick around a little while to get a bag and some tops, there wasn't time to do it now and we soon found ourselves at the segway office which was closed so we sat and waited while watching the shop keepers open up and get prepared for the day.
The tour guide arrived and it was same guy who took the kids and me on our tour. He saw us and said he'll be ready in a minute so we waited a few minutes and then it was time to get the paperwork and money sorted. Once that was done we got helmets and earpieces in then went out for our training. The kids and I didn't need much and Mat took to it quickly so we were soon all ready and off we went. This time there were a lot more streets to navigate which was beautiful but felt slightly claustrophbic. A few times on the tour we had to go a different way as cars had parked where we needed to go and at one point we had to get off so the guide could take our segways through slowly. We all stopped in a street and the guide asked us to find the temple Rosso and I found it was right behind us which was probably his plan to aim our eyes away from it so we would have trouble finding it. The next place we stopped off was a small temple named "The Temple of Aghios Eleftherios". It was beautiful inside and quite small and we took a few pictures then back to the tour. We were taking a detour due to cars in the way and the guide stopped us by a knife shop and talked about the old days when all Cretans carried two knives. One as a took and one as a weapon. He pointed out a battle knife and I had my photo taken holding one as I had guessed the reason for the knife handle having a crook for the thumb to go for a more powerful thrust. The next stop on the tour was where we went on the last tour, overlooking the lighthouse and the guide described how they used to hang a chain across from the lighthouse to the other side of the harbour to prevent ships coming in too close. He took our photo (my favourite family photo) and then we headed off again. The next and final stop was by a wall with a tiny beach below it and people were in swimming. A man and his dog walked by and the guide mentioned about the breed and that he likes dogs. We set off again and Josh and I had a race and the guide called us to stop as there were hidden bolts in the ground (I had been keeping my eye out for such obsticles thankfully). Eventually we ended up back in the office and left, Mat really enjoyed it and I hoped I could look in the shops on the walk back but no such luck as Mat was getting hot (unleash the beast) and the kids were getting agitated too so no joy again for me shopping. This was a very beautiful tour and we all enjoyed it, expensive but it was a lot of fun and worth it. The bus home was pleasant as it was air conditioned and very welcome after all the heat. Chloe was very grumpy with us and didn't want to sit too near but there wasn't much choice in seating and we did all sit together. Gradually she started calming down and smiled a couple of times. Josh and Mat complained about the last time we got off too soon and the time before got off too late so I said they can be in charge of getting off this time. This ended up a good thing as they picked the stop right by Tony's and soon we were walking in to the hotel.
We spend the rest of the day by the pool and jumped in a lot. Josh was eager to try spinning while jumping and I kept getting water up my nose but it was loads of fun and I was struggling to swim back to the side each time as I was laughing so much. We splashed Mat and he said to be careful so we moved across a bit but ended up splashing him again so he went up to our room. I stayed and enjoyed the sun as it was nearing the end of our holiday and I wanted to make the most of it. At around 6:30 I went upstairs and got showered and dressed for dinner and then we all went and had dinner then went back to our room and watched Chuck all piled on mine and Mat's bed, soon after it was time for sleep.
On the tour we saw: The Municipal Market of Chania, The Temple of Aghioi Anargyroi, The Temple of Aghia Ekaterini, The Dominican Temple of Aghios Nikolaos - Hiougkar Tzamisi (the Mosque of 'Igemonas'), Splantzia, The Temple of Aghios Rokkos, The Gate and Rampart Sabbionara, Koum Kapi, The Byzantine Wall, The Temple of Aghios Eleftherios.
Tue 1st Sept (day 9) - Beach
We got up and had a relaxed breakfast, when discussing the plan to try the beach today, Josh got grumpy and said he hoped the sea would be too rough. I got a little annoyed that he wasn't thinking about the fact Mat missed out on his chance to snorkle on the boat trip and told Josh we'd go anyway so he resigned himself to going. Breakfast was nice. I had planned to have grapefruit and forgot the day before so when I remembered I made my way to the fruit area and found that it wasn't grapefruit I'd seen there, it was peaches! I went for some pancakes instead and croissants. The sea looked calm today so our luck was in and we went back to our room to get ready before the sea had time to change its mind. All creamed and ready to go with the waterproof camera and snorkles we went over to the beach.
We didn't take anything else with us so we could all go in with nothing that needed guarding. The water was beautiful and warm (cool by my standards but warm as it goes for sea water). I swam around looking for fish that Mat could look at but didn't see any. I swam out quite far in the hope there may be some there but this was also fruitless. When I swam back I told Mat I couldn't see any but he had found there were plenty in the shallow water so we stayed around there and there were plenty of fish I believe are caller Comber. Whenever I put my feet on the sea bed they all swarmed around my foot, there were still a lot of waves (though gentle) and we were getting rocked about too much for the fish to get very close. They did manage once because I felt a nibble (painless) and it made me jump I let out a yelp much to my chagrin. We pretty much stayed in this area looking at the fish and playing in the waves. Josh enjoyed it as I imagined he would once in but he didn't like how salty the water was. Chloe got out and stayed around the shore for a while because she didn't like the fish around her. I think we were there for about an hour but it felt a lot less and I wasn't really ready to go when Mat suggested we go back to the pool. I didn't want the kids to be too bored so we went back to the hotel.
We sat by the pool with a cocktail. I got Mat a banana liquer and lemonade but they had put lemon squash in so he had to leave it. It was also the last of the banana liquer (again - we must have been drinking all their supplies of this liquer) so Mat had a coke next. Josh went and had lunch but we weren't yet hungry so we stayed by the pool. I went in the pool with the kids and Mat joined us playing volley ball over the bridge. We got out again around 1pm and Mat and I went and had our lunch then sat by the pool again with Josh keep asking when I am going in to which I replied "in a while". I was aiming for around 3pm but Josh went to our room (I thought to use the toilet) and I was just about to go in when he returned fully dressed and saying he would be going to do something else (I can't remember if this was the gym or watching Chuck in our room). I went for a swim anyway as I knew this would be our last chance as we were leaving the next day. I didn't swim long as it wasn't as much fun without the kids. I tried to savour every moment and experience. I took note of the feel of the water rushing along me as I swam. The colour of the water which matched the colour of my nails and the smell of the hotel and plants. I got out and sat by the pool with Mat but after a while he got sleepy so he went upstairs for a nap. Chloe was playing with a little black cat, giving it some bread and water and eventually she went upstairs too so I stayed by the pool on my own trying to drink in as much as I could of the experience. The feeling of the sun on my skin and the water on my feet (they were on the edge of the pool which had an inner ledge where water covered it by about a cm. It was abuot 5pm and knowing I had some packing to do before dinner I decided I should go upstairs and change. I showered and got changed and Mat was still asleep so after I had packed most of our things I left everyone in the room while I went to the shops to get the tops and a bag that I had been trying to get the whole holiday. This was very nice as I had no-one to worry about getting hot, grumpy or bored and I could look around at my own pace. I bought two tops, 2 bracelets and some food for our flight home then returned and found Mat awake so we got ourselves ready and went for dinner. This was followed by our evening ritual of Chuck in bed then sleep time with the alarm set for our last morning.
Wed 2nd Sept (day 10) - Home time :(
I awoke to my alarm and Mat and the kids were still asleep (Mat doesn't usually wake up from my alarm anyway). I got myself dressed and then started packing away all the dirty clothes and any last souvenirs the kids had left lying around. I packed away my laptop and once I had checked everywhere for anything left behind I closed up the cases and locked and put the straps on and changed the address on the tags. I started a coffee and woke up Mat and the kids who began to get dressed. Josh needed some clothes from the case which I had packed by mistake then Chloe said the clothes she had left out for travelling were gone so I had to unpack the case and search. They weren't there so I looked by her bed and there they were. If she had looked even with a small effort she'd have seen them which got me annoyed. Chloe was stroppy that I shouldn't be annoyed over this and somehow it was my fault that she couldn't find her clothes? We carried on getting ourselves ready, tidied the beds up and put the room back how we found it and had another check to make sure nothing was left. I put the bag straps and locks back on then we were about ready to go have breakfast but Mat said something, I replied saying (jokingly) "now who's getting shirty" and suddenly Mat didn't want to go for breakfast so I sat in the living room for a while hoping Mat will get hungry as we had a long time until we were home to eat again. Eventually we all went for breakfast and it felt quite sad it was our last breakfast. We ate pancakes and Josh had some sugar on his that looked a lot but he insisted it was just a teaspoon. I tested that idea with my next batch and it seemed he was right, just with a super heaped teaspoon. The sea looked at its calmest today and I felt disappointed Mat hadn't had that nice calm sea to experience the snorkling.
All of us were in a bit of a grump (probably combined stress of getting things done on time and also sad with almost post-holiday blues). We went back to our room and got our suitcases, took the air conditioner key from the slot and put it back on the key ring, had another last look/check around to make sure nothing was left behind, walked out of the room with our cases and closed the door to room 134 for the last time. Mat and I carried the cases down the steps which was hard work and I had to pause near the last few steps before continuing. We went to reception and checked out then sat in their waiting area all ready for the taxi to collect us.
Josh and Chloe brightened up a bit and were going up and down in the elevator while we waited. I wondered where they had gone so I went to find them but no-one was there so went back to sit with Mat and the kids were there having bypassed me by going back in the elevator! I saw a taxi outside which had been there a while and wondered if I should be going out to ask him if he was our taxi but when it was abuot time, he came in anyway and as it was our taxi after all we followed him out and got the car loaded up then we set off for the airport with me in front and Mat sat with the kids in the back. The journey seemed to take a very long time compared to the taxi ride from the airport to the hotel when we arrived 9 days ago. We went through Chania which was jammed with traffic and it was strange being part of the chaotic push and shove but we made it through there and saw some nice views along the way. I saw a tiny mailbox sized prayer box with a candle in which to us was strange but possibly common place for locals. We could see mountains all around us on the way and then we reached the airport, thanked the driver who didn't seem to speak much English (which fascinated me that as a human race we can still find ways to communicate the basic needs), then went into the airport. It was small and very easy to see where our bag drop was so we went and waited in line there. After about 20-30 minutes I was putting at the bag drop and Mat put the biggest bag on the scales. It weighed 22.5kg and I was worried that we might have problems but as the second bag was placed on she said I won't need to re arrange the contents as it just needs to be a max of 40kg for both bags which it was; the smaller bag weighed 15.6kg. We then had to go to the right where the suitcases get xrayed then moved along to be loaded on the plane. That all went fine and Mat went out to vape while I looked for shops to buy Jon a present, hopefully some banana liquer (as advised by the hotel staff that it will be cheaper) and some drinks for on the plane. The shops there were small and expensive and I asked if there were more further into the airport which the shop assistant confirmed there was so I went and found Mat then we went through to the security area. The queue there was quite long and Josh wanted to lie down (we suspected he was up late watching Chuck). Chloe wanted me to hold her hair band but as she wasn't carrying anything else and the rest of us were loaded with bags I said no that she can hold a hair band. She became adamant and tried to slip it in my bag but it was a principle now so I tried to give it back to her and she refused so I put it on her shoulder. It dropped off and she refused to pick it up and got snotty. We went through the scanners and then showed our passports and she was even grumpy at having to hold her own passport. Once through there Mat went to the gate room (gate 6) and I went to the duty free shop to find gifts. The kids came with me, I thought better anyway as Chloe and Mat together could make things worse. Chloe then moaned about Josh doing something so I asked Josh to be careful and Chloe had a moan at me for not punishing him and then muttered under her breath. Her attitude all day so far and this was the last straw so I told her she wasn't allowed on her xbox when we get home. She was fairly quiet after this but clearly seething and I couldn't find banana liquer. The shop assistant confirmed they don't sell it so I just got Jon's ouzo and a drink for Josh and for Mat (Chloe said she didn't want one). We found Mat sitting in the gate room near the back and I fancied a better view of the air field. There were a lot of empty seats next to us so we went to move but then realised it was the gate 5 section so went back and someone had already sat in our seat. They moved thankfully so we could sit back down and not long after people started queuing and the door was open with people being ushered out. We queued and a lady behind me kept putting her case on my foot, Chloe apologised and seemed much nicer, we hugged and made up and she asked if she could have her xbox back (lol ploy but she did improve a lot so she did end up earning it back).
We got on the shuttle bus to take us to the plane and as we drove around near it I spotted a military vehicle with what looked like a gun aimed at our plane. Mat said it was a water gun but that was not very comforting. We were all still boarding so I guess it must not be because of a problem. Once seated I made sure Josh was comfortable and had his headphones on to listen to music while we took off. The child in front was very annoying and quite rude to his family. He mentioned seeing smoke and various other things which I figured out were things he saw on the airfield and not on the plane. The take off was a little disappointing as I enjoy the engines revving up but they picked up speed more smoothly. Once we were airbourne I got the laptop out and Josh watched Chuck. Chloe, Josh and Mat kept wanting a mint or crisps or a biscuit and I was going in and out of the snack bag so often I eventually got them to keep hold of their things. I played a few games on my phone and looked out of the window. The flight was very smooth and the landing was much better than on the way there with a smoother descent so less elevator sensation we could see some glorious views of brighton and then closer to London we saw some houses with swimming pools.
Once we had landed, we were able to put our phones on again almost immediately so I could text mum that we landed and our taxi home texted to say they were here. We went to the toilet and then walked to the security area which was like a long winding snake of people continuously moving around the barriers towards passport control. There was a boy who kept looking at Chloe and Josh said Chloe is out of that boy's league which was a very sweet comment from him, they do love eachother deep down and I think he will be good to her when they are grown up. At one point, the barrier was incorrectly missing and people where flooding through from the wrong side but staff closed that off quite soon so only about 20 people had got in front of us. We were nearly at the passport desks and saw a staff lady calling out "is this anyone's bag?" which was a little worrying as we didn't want them to close down the airport and cause us a delay but she appeared to leave it there after no reply (perhaps to call someone) but a little after I saw someone who looked like a passenger walking away with it. Finally it was our turn and once our passports were checked we went through to get our cases. As soon as we had found the baggage belt I spotted one of our cases about to go back through the flaps to go around the belt again so I ran to grab it and as I was wheeling it back I saw Josh had gotten the other one. We then walked through the doors to the arrivals and found our taxi driver waiting, holding a board with our name on (just like in the movies). He guided us our to the car and just as we stepped out it started raining and we knew were were back in England!
The drive back home seemed to take a long time and we went through the tunnel again which the kids enjoyed on our drive to the airport 10 days earlier. We went through patches of rain and sun on the way and I chatted with mum a lot via text. Finally we were home and despite it being the end of the holiday it was nice to be back where we could rest and get settled.
When we got in the door, it smelled a little like rotting and I found it was coming from my plant which looked like it was dead. I gave it some water in the hope it will recouporate and then put the kettle on while Mat started unpacking. I went into the garden and saw my flowers looking dejected and full of dead heads then called Jessie who came running and seemed frantically happy to see us! We'd expected the cold shoulder but he was so clingy and purry which was heart warming so we gave him lots of cuddles and some treats. I needed to get the laptop set up so we could watch a TV with dinner and after that I got my own laptop out so I could order a pizza. With that all done I went and put my own things away and then as I was coming back down at around 7:30 the pizza arrived so we all sat down to enjoy our food and an episode of Chuck. After dinner the kids made themselves scarce and making up for lost time on their xboxes and Mat and I enjoyed some more Chuck before going to bed.
And there ends our holiday story!